You certainly know how to strengthen your hair in a few steps. But how to make natural looking curls to become a Hollywood star at a party? First of all, you'll need a hot air brush to get fantastic wavy hair. For example, you can try John Frieda hot air brush with innovative ionic technology and titanium ceramic barrel for better results.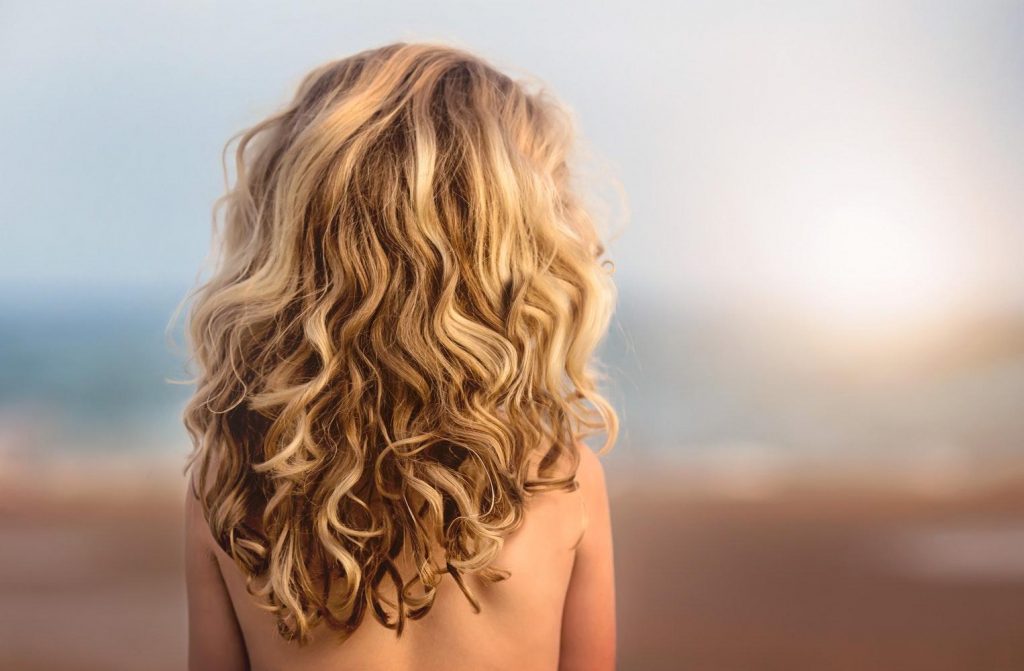 In addition to a hot air brush, take a protection spray for hot styling which creates a protective layer for the hair (like Heat Buffer by Matrix), a spray or mousse for making curls (for example, Curl Fever by Kerastase), hair spray, and hair clips.
Step 1. Heat Up Your Hair Brush
Turn on the hair brush and heat it. Comb the hair from the roots to the ends and apply any thermal protective spray along the entire length before brushing. Pay special attention to the ends. When using a spray, place the bottle at a distance of 10-15 cm from the hair.
Step 2. Section Your Hair Into Several Parts
Divide your hair into strands. If you want natural looking curls, the sections should be wide. Small narrow strands are suitable for creating more textured curls.
Separate one strand and add some mousse to create curls.
Step 3. Start Brushing
Place the brush in the strand, then start brushing from the roots and twist the brush to remove any tangles. Position the brush lower if you want the curl to start from the middle of the hair, or loser to the roots if you want to achieve a full curl. Gently stretch the curl over the entire length. Make sure that the strand touches the hot surface for no longer than 5 seconds, otherwise you can overheating your hair and damage it.
When you made a curl, fasten it with a hair clip in a twisted form, pinning the tip to the head closer to the roots. Remove the hair clips. Turn your head upside down and stir the curls with your hands to give them a natural look.
Step 4. Use a Hair Spray For Styling and Protection
Fix your hair with a spray. To create a daily hairstyle, you need just a small amount of it, and if you go to a party and want the styling to last for a long time, take a little more. But do not overdo it so that your hair does not look too glued.
Here are some recommendations for beginners:
The thinner the strand is, the less natural your curls are.
Don't hold the brush on your hair for more than 6 seconds.
Don't forget to use thermal protection. It can be special sprays with minimum fixation or hair mousse.
Your hair should be at least 80 per cent dry.
The safety of your hair also depends on the quality of your hair brush, so choose a device made of ceramic materials. The electronic ionizer flattens the hair cuticle, reduces frizziness and eliminates static electricity. It may be more expensive, but your hair is more important. Ceramic properly distributes heat and protects your hair from hot spots.
A new haircut or hair dyeing is a revolutionary method of changing the image, whereas natural looking curls are a quick way to bring freshness to your everyday style. You needn't spend a whole day at a beauty salon, just try our beauty magic steps and see for yourself!