Golf is a sport that is enjoyed by both men and women. It's a relaxing game that requires strategizing, as well as concentration to get the ball in the required hole in as less moves as possible. Of course golf can also be a competitive sport when played by a group of people. If you are just starting out in your golfing journey then there are some things you need to keep in mind as essential to have for golf. As women, there are some must haves to ensure that you are fully prepared for a day out on the grass.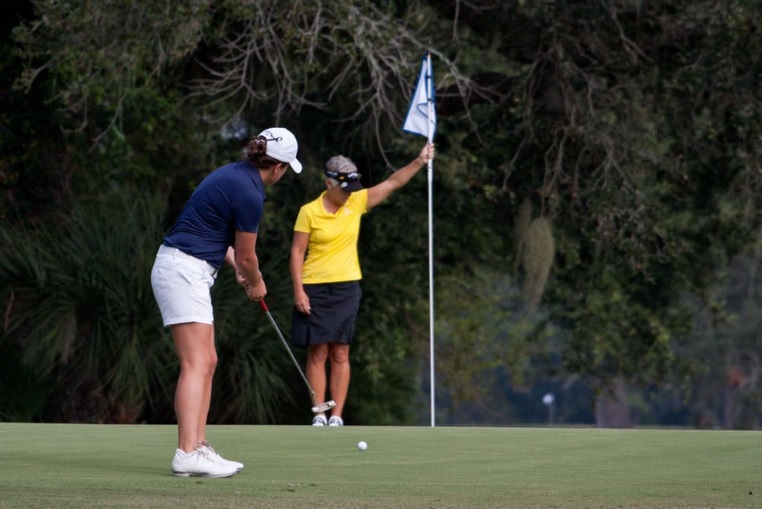 Here are 5 golfing essentials for women everywhere.
1. Outfit
The very first essential for women to know in golfing is what to wear when you are going to golf. Having the right outfit on is not just to look good but it also helps you with the sport itself. For example, wearing shirts that are made of a light material is advised so that you do not feel overheated out on the field after spending some time in the sun. It is also advised not wear tops that are sleeveless or tank tops because they are against the etiquette of golf. As for bottoms, you can wear trousers if you feel like it, you can wear dress shorts or even a golfing skirt which is basically a short and skirt hybrid.
2. Equipment
The next essential is the equipment you are going to be using out on the field. You will need balls as well as clubs. Clubs for women vary in size and weight to those for men. They are adjusted for the use of women to give them the highest advantage while playing the game. You can always find reviews for women clubs helpful in aiding you to find the perfect club for you. Have a loot at https://golfaccessoriesreviews.com/best-lady-golf-clubs/ to find guidelines as well as reviews for the best kinds of lady golf clubs before you go ahead and invest so that you're buying quality equipment.
Buying balls in bulk will definitely save you a lot of money if you are planning on golfing a lot. Make sure you also have old worn out balls with you so you can use them for practice shots, or as an outlet if you want to get your energy out without losing any new balls.
3. Rain gear
Because golf fields are so spacious if you are caught out there in the rain then you will get soaked to the bone if you are not ready for such a situation. Having rain gear with you will help you tremendously especially if you know that there might be any chance of rain in the weather forecast. Remember that umbrellas can also be used to block the sun rays if they get to be too harsh on you. Rain gear also includes extra socks because no one likes to slosh around with wet socks for any length of time.
4. First aid kit
A first aid kit is an essential that you cannot decide to go without while golfing. Being prepared in case of any emergency occurring out on the field will make your time golfing way easier. The first aid kit you carry with you should have essentials such as bandages, wipes as well as antibacterial spray. Your first aid kit can also include painkillers as well as lip balm and sunscreen. Sunscreen is good to have if your skin is sensitive or if you are going to be spending long hours golfing in a sunny place.
5. Refreshments
The fifth and final essential to include for a day of golfing is having refreshments at hand. While you are out on the field, you will not have any place to buy food nearby if you suddenly need an energy boost. This is why it is essential to pack snacks such as energy bars to keep you in tip top shape so that you do not have to stop golfing. You should also pack a lot of drinks to stay refreshed and hydrated while out on the field. The drinks that you pack should consist of water bottles, sports drinks or other favorite drinks that will aid in your hydration. Staying hydrated and well-fed will go a long way towards you having a better overall golfing experience. If the golfing site you go to offers you refreshments while you play it is a good idea to carry some spare cash if you want to tip those getting the refreshments for you to enjoy.
Be prepared to have fun
You will be prepared for any kind of scenario out there on the field which is great because you will always be one step ahead of everything. Knowing these golfing essentials and having them added to your golfing day will increase the amount of fun you will have. This is because having the correct equipment with you will help your golfing advance while having the other essentials will ensure that you can enjoy your day out without worrying about anything going wrong.