With taking a break, Jazz saw enormous development, at long last thinking of together around 55 million clients and Jazz becomes the largest Telecom Network in Pakistan. Almost certainly, Jazz has presented new administrations for its clients and has won their hearts by getting sorted out client's fixated days. This is the motivation behind why an ever increasing number of clients are moving towards Jazz.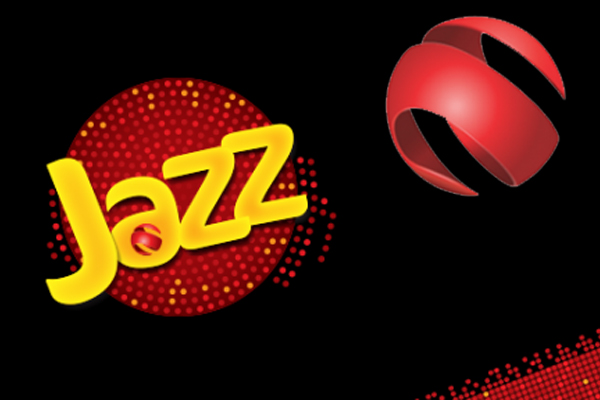 Following its merger with Warid Pakistan, Jazz has turned out to be one of Pakistan's greatest telecom organizations to the extent the number of versatile endorsers is concerned. After the merger of Mobilink and Warid, the joint organization was rebranded as Jazz. Right now, Jazz is serving some in excess of 50 million clients through their call bundles.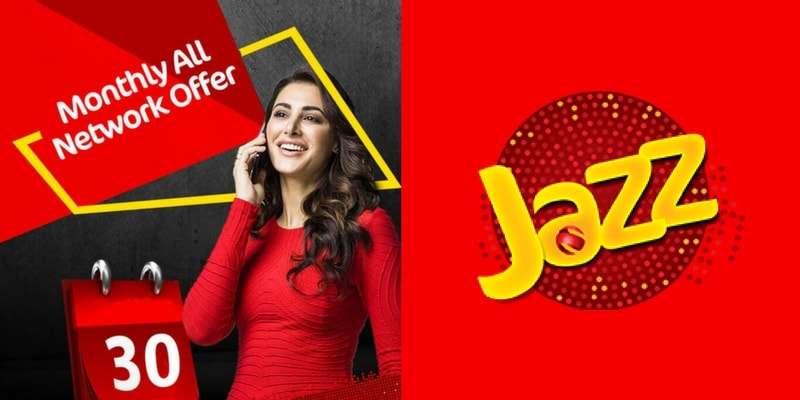 Today, I will tell you about diverse Jazz Call Packages offered by the telco in the Prepaid and Postpaid classes at different costs and utilization composes. I will incorporate the majority of the Jazz Call Packages be it hourly, daily, or monthly. Keeping in mind the end goal to encourage the clients, Jazz is putting forth day by day, week after week and month to month Call bundles as indicated by their necessities? These diverse Jazz Call Packages offer alternatives to clients with the goal that they can without much of a stretch satisfy their prerequisites.
Jazz Prepaid Call Packages
Jazz Hourly Call Packages
There are a great number of hourly packages that Jazz offers to its prepaid customers. These packages are however valid for just one hour only. You can get more details about these hourly packages below:
| | | | | | |
| --- | --- | --- | --- | --- | --- |
| Package Name | Price | Details | Validity | Subscribe | Unsubscribe |
| Jazz Student Bundle | Rs. 3 (Excl. tax) | Unlimited On-net calls for 2 hours, Unlimited FB usage | All Day (Except 6PM – 9PM) | *3000# | *320*4# |
| Jazz 2 Ghanta Call Package | Rs. 3 (Excl. tax) | Unlimited Calls (Jazz/Warid Prepaid) | 2 hours | *555# | – |
| Jazz 12 Hour Call Package | Rs. 6 (Incl. tax) | 250 On-Net Minutes | Daily (12AM to 12PM) | *281# | *281*4# |
| Jazz Day Bundle | Rs. 10 (Incl. Tax) | Unlimited On-Net Mins | 1 Day (12AM – 7PM) | *340# | *340*4# |
| Jazz 24 Hour Call Package | Rs. 15 (Excl. tax) | On-Net / Off-Net Calls in Rs. 2.2 SMS (Jazz to Jazz) 1.7 | 24 Hours | *304# | – |
Jazz Daily Call Packages
Jazz offers some amazing daily call packages to its prepaid customers which they can enjoy for the whole day without subscribing again. You can find more details about these packages below:
| | | | | | |
| --- | --- | --- | --- | --- | --- |
| Package Name | Price | Details | Validity | Subscribe | Unsubscribe |
| Jazz Gold Super Advance Offer | Rs. 7 (Incl. tax) | Jazz Gold users can avail Rs.30 adv.balance by dialing *113# | Anytime | *113# | – |
| Jazz Day Bundle | Rs. 10 (Incl. tax) | 10,000 On-net Mins (from 12AM-7PM) +150 SMS All Networks+20MB | 1 Day | *340# | *340*4# |
| Jazz Super F&F Package | Rs. 10 (Incl. tax) | 100000 On-net Mins+100000 SMS All Networks (Both for 1 Super F&F No.) | 1 Day | *141*FnF Number# | – |
| Jazz Super Daily Offer | Rs. 14 (Incl. tax) | 300 Jazz Warid Minutes | 1 Day | *212# | *212*4# |
| Jazz Har Din Package | Rs. 22 (Incl. tax) | 500 On-net Mins+50 MB | 1 Day | *114*4# | *114*4*4# |
Jazz 3 Days Call Packages
Jazz also offers 3 days packages to its prepaid customers which means that you can subscribe to a call package which can go on till 3 days. You can look for more details on this package below:
| | | | | | |
| --- | --- | --- | --- | --- | --- |
| Package Name | Price | Details | Validity | Subscribe | Unsubscribe |
| Jazz 3 Day Bundle | Rs. 36 (Incl. tax) | On-Net 500 Minutes | 3 Days | *211# | *211*4# |
Jazz Midnight Call Packages
Jazz has also introduced midnight packages for its customers where you can talk to anyone for quite a long time by just paying a little amount. Check the details below:
| | | | | | |
| --- | --- | --- | --- | --- | --- |
| Package Name | Price | Details | Validity | Subscribe | Unsubscribe |
| Jazz Jazba All Night Call Package | Rs. 10 (Excl. tax) | Rs. 2.99  per hour call to any FnF number | Midnight to 9AM | SMS Sub to 2233 | – |
| Jazz Midnight Package | Rs. 14 (Incl. tax) | 250 Jazz+Warid Minutes | Midnight | *212# | *212*4# |
Jazz Weekly Call Packages
Jazz has also introduced weekly call packages for its customers where they get rid of subscribing to daily packages again and again. You can have a look at these packages below and choose the one that best suits your needs:
| | | | | | |
| --- | --- | --- | --- | --- | --- |
| Package Name | Price | Details | Validity | Subscribe | Unsubscribe |
| Jazz 4G SIM Offer | Rs. 0 (Incl .tax) | 400 On-net Mins+4000 SMS All Networks+4GB | 7 Days | *443*30# | – |
| Jazz Haftawar Offer | Rs. 75 (Incl. tax) | 700 On-net Mins+70MB+700 SMS All Networks | 7 Days | *407# | *407*4# |
| Jazz Haftawar All Rounder Package | Rs. 84 (Incl. tax) | 700 On-net Mins+50 Off-net Mins+700 SMS All Networks+250MB Internet Data | 7 Days | *747# | – |
| Jazz New SIM Offer | Rs. 99 (Incl .tax) | 1500 On-net Mins (Except 6PM-10PM)+1500 SMS All Networks+1.5GB (Except 9PM-1AM) | 7 Days | *989# | – |
| Jazz Weekly All Network Package | Rs. 120 (Incl. Tax) | 700 On-net Mins+50 Off-Net Mins+700 SMS All Networks+250 MB | 7 Days | *700# | *700*4# |
| Jazz Weekly Super Duper Offer | Rs. 170 (Incl. tax) | 1500 On-net Mins Jazz/Warid+25 Off-net Mins+1500 SMS All Networks+1.5GB | 7 Days | *770# | – |
Jazz Postpaid Call Packages
With a lot of call packages for the prepaid customers, Jazz has also come up with some really amazing postpaid call packages for its postpaid customers. Have a look at them below and go for the one that you want:
| | | | | |
| --- | --- | --- | --- | --- |
| Package Name | Price | Details | Internet Bundle Details | Bill Details |
| Jazz J300 Postpaid Package | Rs. 300 (Excl. Tax) | 1000 Jazz/Warid On-net Mins+150 Off-net Mins+500 MB+150 SMS | *443# | *1111# |
| Jazz J600 Postpaid Package | Rs. 600 (Excl. tax) | 2000 Jazz/Warid On-net Mins+300 Off-net Mins+1000 MB+300 SMS | *443# | *1111# |
| Jazz J999 Postpaid Package | Rs. 999 (Excl. tax) | Unlimited Jazz/Warid On-net Mins+500 Off-net Mins+ 2GB + 1000 SMS | *443# | *1111# |
| Jazz J1500 Postpaid Package | Rs. 1500 (Excl. tax) | Unlimited Jazz/Warid On-net Mins+500 Off-net Mins+ 7GB & FREE 1GB for FB/WhatsApp + 7000 SMS | *443# | *1111# |