Human activities such as industrialization, urbanization, and mining have made most countries unsuitable for tourism. Population explosion has led to high demand of land for settlement, farming and building infrastructure. This has led to massive deforestation of large tracts of forests. Ever increasing demand of goods and services has increases the number of factories and industries which release a lot of greenhouse gases. These gases pollute the atmosphere and destroy ozone layer thus increasing the amount of ultra-violet and radiation that reaches the surface. This problem is common in most urban areas and that is why people are complaining of urban heat island effect.
Heavily populated urban areas are unsuitable for tourism due to many reasons. First, there is no privacy. Public parks and open areas are filled with people and you can't enjoy a private moment with a friend or a partner. Cities are also hotbeds of crime. Someone can attack you or steal from you in broad daylight and no one will help. This problem has made man to become the deadliest animal on the planet.
Therefore, it is advisable to visit a small island with a relatively small population if you want to enjoy your holiday. Most of these islands have natural forests that have remained intact for hundreds of years. Their beaches and parks have little or no litter and there is minimal noise and pollution. The communities that live in these areas are usually isolated hence they have rich culture and good moral. Furthermore, some islands have animal and plant species that don't exist anywhere else on the planet. Before the advent of internet, most people used to travel without booking a hotel room in their holiday destinations. Nowadays it is risky to travel to another country if you have not booked a hotel room because you might end up in a low quality facility.
5 islands that you might want to visit:
1. Bahamas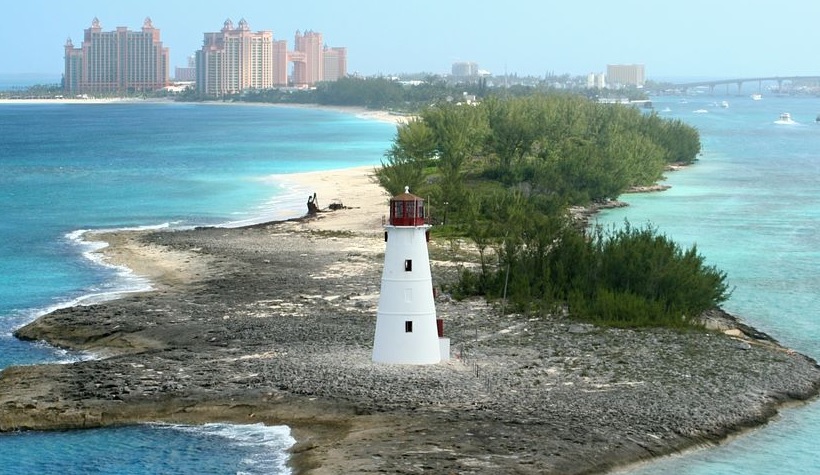 Bahamas is one of the top tourist destinations in the Atlantic. It is made up of over 700 islands, at least 2000 cays and hundreds of islets. The blue sea and sandy beaches makes it a perfect destination for swimming, boating, fishing, sailing and snorkeling. New Providence is the island that attracts a large percentage of tourists. Nassau is the capital and it features world class restaurants, malls, shops, resorts and entertainment facilities. The coral reefs not only protect the islands from strong waves but also provide a beautiful scenery for photography. The rich culture is due to the presence of multiple races and ethnic groups. The most important cultural festivals in Bahamas include the unique Junkanoo costumes and throbbing of drums.
2. Canary islands, Spain
The archipelago is known to have mild temperatures and constant winds. Most tourists go to Tenerife and La Palma islands. Lanzarote has mountainous landscape which attract cyclists, hikers and explorers. Monumental sites are also present in the islands and they depict the rich history of the area. Tourist like these islands because they have impeccable resorts. You can enjoy many local delicacies and locally made wine. These scattered islands have several beaches. Their sandy beaches are good for swimming and basking on the sun. Top water sports include scuba diving, sport fishing, boating and windsurfing. There are no major industries in the islands hence the natural environment is unpolluted. They have four national parks with various animal and plant species.
3. The Faroe Islands
The Faroe Islands consist of 18 main islands which have beautiful remote areas. The local communities have protected the environment and the islands remain unpolluted and attractive.
Cities and towns are clean and they have houses with unique architecture. People that live in these islands love their culture and language. There are several traditional music festivals which attract many people. Most tourists like being served local delicacies which are sweet and nutritious. Some parts of Faroese landscape have a rugged terrain which makes it difficult for adventurers to explore. The sea is rich in aquatic animals such as fish. Faroese nature is perfect for kayaking, sport fishing, diving.
4. Malta
Maltese islands consists of Comino, Malta and Gozo. These islands are located in the Mediterranean Sea close to Tunisia. Malta has a warm climate through the year thus making it one of the perfect place to visit all year-round. Gozo Island has clean sunny beaches and blue water that attracts various types of visitors. The rich culture and multiple festivals in Valletta, the capital, attract visitors from various countries even during off-season. Tourists visit old fishing villages, old seaports, ancient ruins, historical sites, and some of the oldest buildings on the planet.
The islands have some of the top restaurants and hotels in Europe. If you intend to visit Malta, you can get assistance from any worldwide or Maltese travel sites. In case you need a hotel room and a flight to Malta, Choice Holidays are Malta travel specialists due to their high quality services. This website offers a package booking that includes hotels and flight deals. It also has valuable information and facts you need to know about Malta. Some of the information include weather, history, architecture, geographic location and holiday destinations. Some of the top activities on the islands include nature hikes, outdoor concerts, swimming, boating, scuba diving, snorkeling and beach side relaxation on sand or under cool palm trees.
5. Bermuda
This United Kingdom territory is located in North Atlantic Ocean. It is made up of 7 main islands and dozens of small islands. It has been one of the top tourist destinations due to its subtropical climate and unique physical features. There are many superstitions and beliefs about the island. Bermuda has an infamous reputation of being one of the islands with the largest shipwrecks on the planet. This attracts many tourists who are interested in wreck diving. The coral reefs around Bermuda attract thousands of divers especially those who explore the sea. The islands has many forts, art galleries and museums that have amazing historical tools and items that were used during slave trade. Sports that you can enjoy on the islands include golfing, hiking, fishing and swimming.
Most small islands are known to have a diverse wildlife and a clean environment. Such places are worth visiting since they have many unique features and rich culture. They also have many open spaces where you can set up a camp and have fun with your friends or family. Some islands that you might want to go on vacation include Bermuda, Bahamas, The Faroe Islands, Barbados and Canary islands.
Remember to process your passport, visa and other travel documents earlier to avoid frustration when travelling. Also book a hotel room a few days before travelling since you might find most if not all hotels full. Finally, most of these islands have lower crime rates than most countries. However, this doesn't guarantee your safety. It is wise to contact the local authorities to inquire more about which places to visit and if there is security.